<![if !vml]><![endif]>

<![if !vml]><![endif]>

Company Profile


Welcome to the Governor Services Australia (GSA) website which has been designed to assist you with your governor needs.

Our company was founded in 1981 to provide specialist support in governor repair, service and technology. With over a quarter of a century of experience and over 120 years of collective experience in governor design, manufacture, service and repair, we are considered specialists and leaders in Governor technology for the Southeast Asian region. We service valued customers in the power generation, sugar milling, mining, oil & gas, and transport industries, both Australia wide and internationally.

Our well equipped workshop, freely available spare parts and proficient staff enable us to provide efficient and high quality service and repair of the following governing equipment:

Woodward - we specialise in the overhaul, service and repair of Woodward Governor equipment (including types PG-PL, PG-EG, PGA-EG, PGA, PSG, PGR, Catapillar 3161, UG-8, UG-10, UG25+, EG3P and EG6P Actuators, EGB, ProAct Actuators, TecJet, Hydraulic Amplifier, TM25 and more)

Diesel Kiki

Zexel

Champion Spark Plugs

Altronic Ignitions

Yanmar

Disclaimer: Governor Services Australia is an independent service facility and is not affiliated with Woodward Governor Co.

Ph: +61-(07) 3868 4777 Fax: +61-(07) 3868 4666 Address: 231 Holt Street/PO Box 1415, Eagle Farm QLD AUSTRALIA 4015 ABN 65 330 531 109 Copyright 1981-2006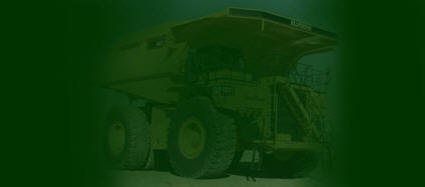 Key Words: Woodward Governor, Woodward Governor Repairs, Mechanical Governor repairs, Mechanical Governing Systems, Governor repairs Australia, governor control systems, mechanical governor control systems, woodward governing equipment, speed control repairs australia, woodward governor overhaul, woodward governor service, woodward governor parts, non-genuine woodward parts, governor spare parts, woodward governor spare parts, power station control systems, sugar mill control systems, refinery control systems, woodward PG-PL Governor repair and service, Woodward PSG Governor repair and service, Woodward PGR governor repair and service, rail governor repair and service, woodward caterpillar 3161 governor repair and service, Woodward UG-8 Governor repair and service, Woodward UG10 governor repair and service, Woodward governor repair and service.